@shushens, @Mootzoid: Thank you for your kind words. I appreciate it.
@brtaylor : Thank you for your suggestion. I noticed that too, and have made some scaling adjustments to pots, plates and cups.
This is the final version of the image that I working on. I've made changes to the lighting and also added up a classic radio just to make to mood a bit classic.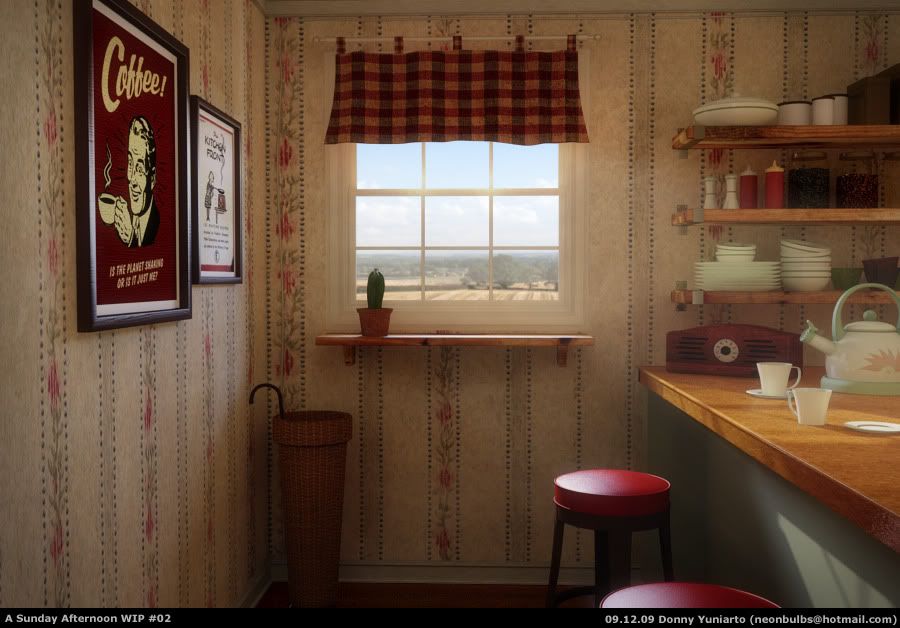 Comments and critics are welcome...
Cheers